Helping you Get Better
Overview
Measurement to Help You Improve
Greenspace lets you regularly track your progress in therapy. Research has proven that this process of consistent measurement significantly improves therapy results.
Visibility Into Your Results
You are provided with access to a secure account where you can see a visual display of progress and results throughout treatment. You can also share these results with other care providers.
Match with the Right Therapist
If you live in Ontario and are not yet working with a therapist, start the Greenspace matching process to be connected with the specialist that is best suited to help you.
A Process Proven To Increase Success
Measure Your Progress
Tracking your progress through therapy is one of the most important predictors of lasting change and improvement. With Greenspace, you can work with your therapist to regularly track your progress so that you can both see your results over time.
What You Need to Know:
Less than 6 minutes a week to participate.
Can be completed during sessions or on your own (by email or sms).
Confidential and secure protection of your information.
How we Help With
Finding a Therapist
Therapy is a collaborative process based on the relationship between an individual and a therapist. It should therefore be no surprise that a strong fit between patient and therapist is the most important predictor of a positive outcome in therapy. If you are looking for a therapist, Greenspace will help to intelligently match you with a therapist that is best suited to your specific needs.
Step 1: Intake Questionnaire
Taking 8-12 minutes to complete, the questionnaire assesses your symptoms and challenges to ensure you are matched with the most appropriate therapist.
Step 2: Dedicated Case Managers
Our supportive care team helps guide you through the process. You can choose to schedule an intake call or correspond by email.
Step 3: Match with a Therapist
Your case manager will identify the right match for you and book your 1st appointment in as early as 48 hours.
Step 4: Collaboratively Track Progress
With guidance from your therapist, you can digitally track your progress through therapy. If you were referred by your primary care provider, you can keep them updated as well.
Areas We Serve
Program Availability
Greenspace helps match patients with a therapist within the "Golden Horseshoe" in Southern Ontario.
Our care team will work with patients to ensure they are matched with a therapist that fits their clinical requirements and in a location that suits their day to day needs.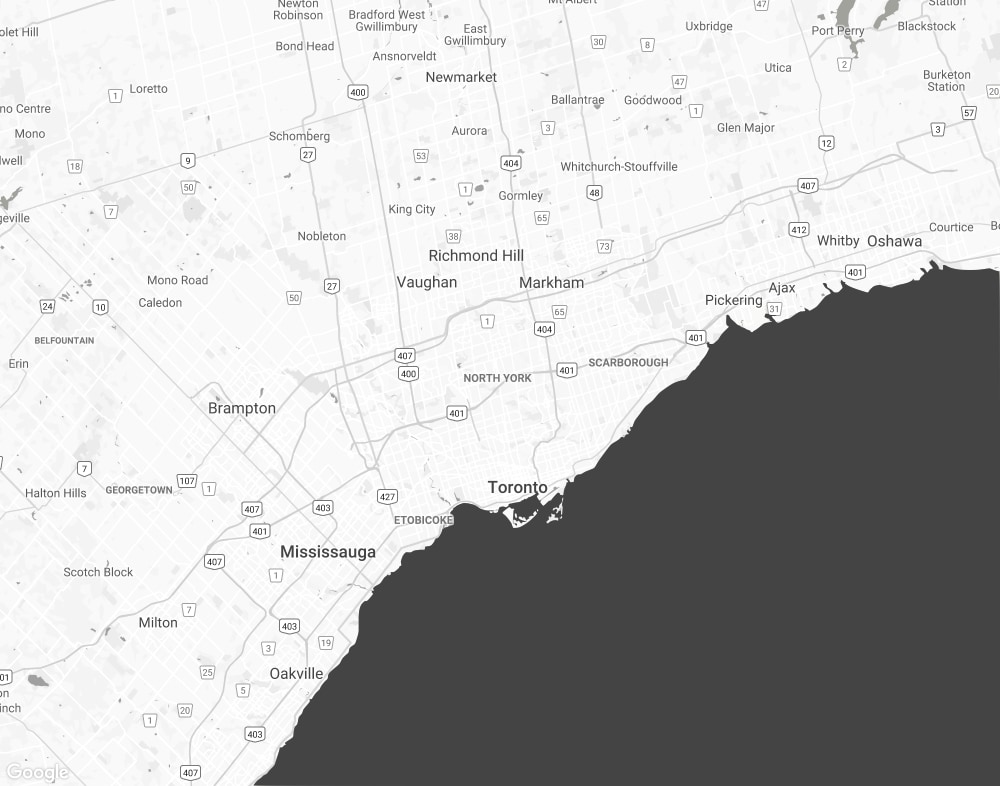 Testimonials
A Better Way to Access Care
8
days to see a therapist
95%
patients that continue therapy with their matched therapist
Patient Information
Frequently Asked Questions