Solutions that matter
Overview
Faster Access to Care
Help patients receive the care they need from our network of more than 1,500 mental health specialists. Greenspace even handles case management, saving your team valuable time and ensuring patients are matched as quickly as possible.
Improve Your Patients' Mental Health Outcomes
Our platform uses evidence-based tools and predictive analytics to identify a patient's mental health conditions and intelligently match them with the best possible specialists.
Measurement Platform
Greenspace has developed a measurement platform for teams of mental health clinicians working in primary care. The program improves patient outcomes, generates valuable data and coordinates care across an interdisciplinary team.
Evidence Based
The Supporting Research
Greenspace has been developed based on research that identifies patient-therapist fit as the strongest predictor of patient improvement in mental health therapy. In addition, factors such as early intervention, consistent progress measurement and improved collaboration between primary care providers and therapists contribute to better outcomes for patients.
57%
higher likelihood that a patient improves.
25%
less time spent in mental health therapy.
75%
of people see reliable improvement in just 6-14 sessions.
Slade, et al., "Improving Psychotherapy Outcome: The Use of Immediate Electronic Feedback and Revised Clinical Support Tools" (2008)
Michael J Lambert, "Outcome in Psychotherapy: The Past and Important Advances" (2013)
Bohanske, R. T., & Franczak, M., "Transforming public behavioral health care: A case example of consumer-directed services, recovery, and the common factors" (2010)
Mental Health Referral
A Better Referral Process
Greenspace provides an easier and more effective way to refer patients for mental health treatment - saving primary care providers and their office staff valuable time.
1. Initiate a Referral
There are three ways to initiate a referral: (a) by handing out a Greenspace Patient Card (sent when you sign up); (b) digitally through your Greenspace account (where you can provide any diagnoses or referral notes); or (c) via your EMR.
2. Patient is Matched to a Therapist
Our supportive care team helps guide patients through the process. Matches are made and a first appointment is booked in as early as 48 hours.
3. Receive Progress Updates
Once a patient is in treatment, you receive detailed progress updates, which supports better collaboration between you, the patient and their matched therapist.
Areas We Serve
Program Availability
Greenspace helps match patients with a therapist within the "Golden Horseshoe" in Southern Ontario.
Our care team will work with patients to ensure they are matched with a therapist that fits their clinical requirements and in a location that suits their day to day needs.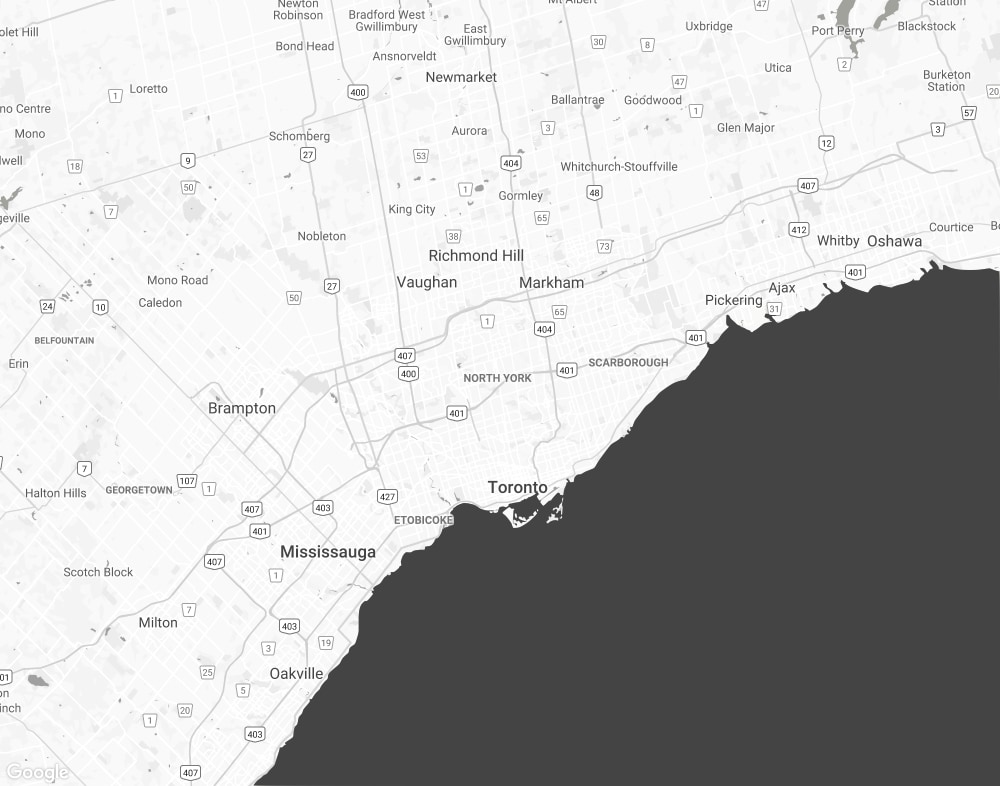 For Mental Health Teams
Measurement Platform
Greenspace helps your mental health providers implement a consistent and standardized measurement process, which is proven to drastically improve treatment outcomes. Traditionally, this has been challenging to implement and not well managed by EMR systems. Greenspace solves this challenge, while delivering the following benefits.
Increase Patient Engagement
Measurement is proven to increase patient engagement and reduce dropout. Greenspace takes this a step further, giving patients full visibility into their ongoing results and engaging them in care outside of sessions.
Automate the Workflow
Dramatically reduce the manual effort and time required to run an effective measurement process.
Generate Valuable Data
In addition to impacting patient outcomes, Greenspace enables your team to improve case management, understand the efficacy of programs and report externally to stakeholders on clinical outcomes.
Here's Why
Primary Care Providers Refer to Greenspace
Patient Testimonials
A Better Way to Access Care
8
days to see a therapist
95%
patients that continue therapy with their matched therapist